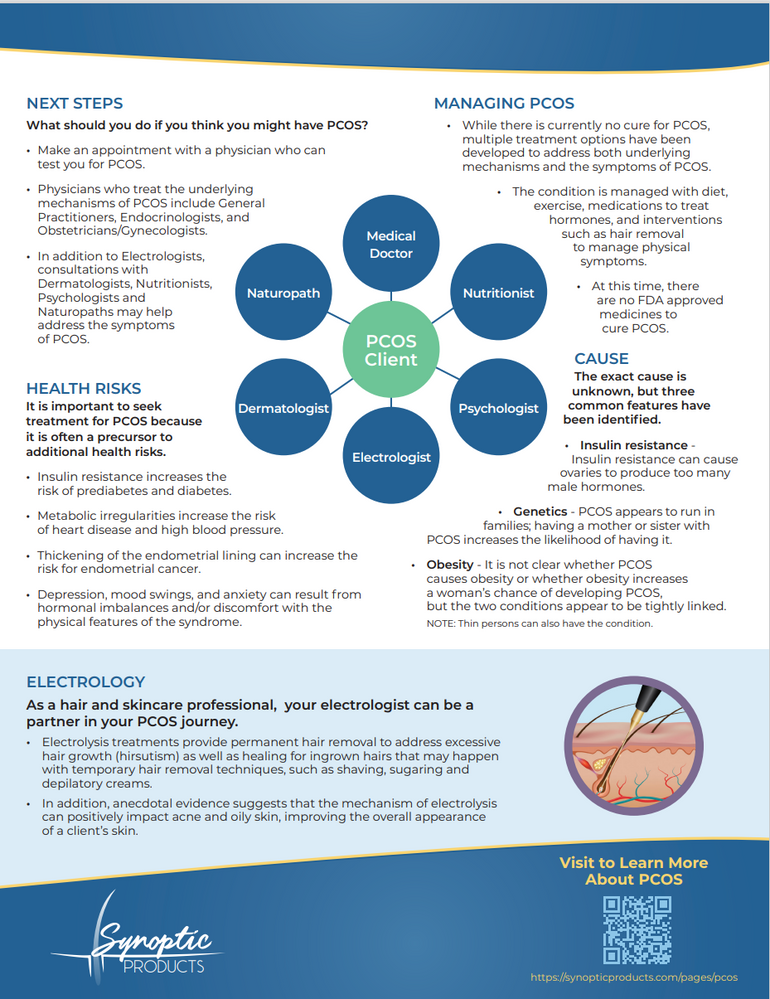 PCOS Brochure for Clinic Display - Download
Digital brochure for Polycystic Ovary Syndrome for clinics. The $0.50 price is included for tracking purposes only. Download, then print and display this full color brochure in your clinic to share information with your clients as they wait for their appointment. This brochure can be printed on any color printer. 
For informational use only. This purchase gives you permission to print and use in your own clinic or office. Not for resale.
Synoptic Products is the leading importer of Ballet Needles for North America and your supplier for electrolysis and dermatology products.
---
Contact us with questions
Free shipping on orders over $125
PCOS Brochure for Clinic Display - Download